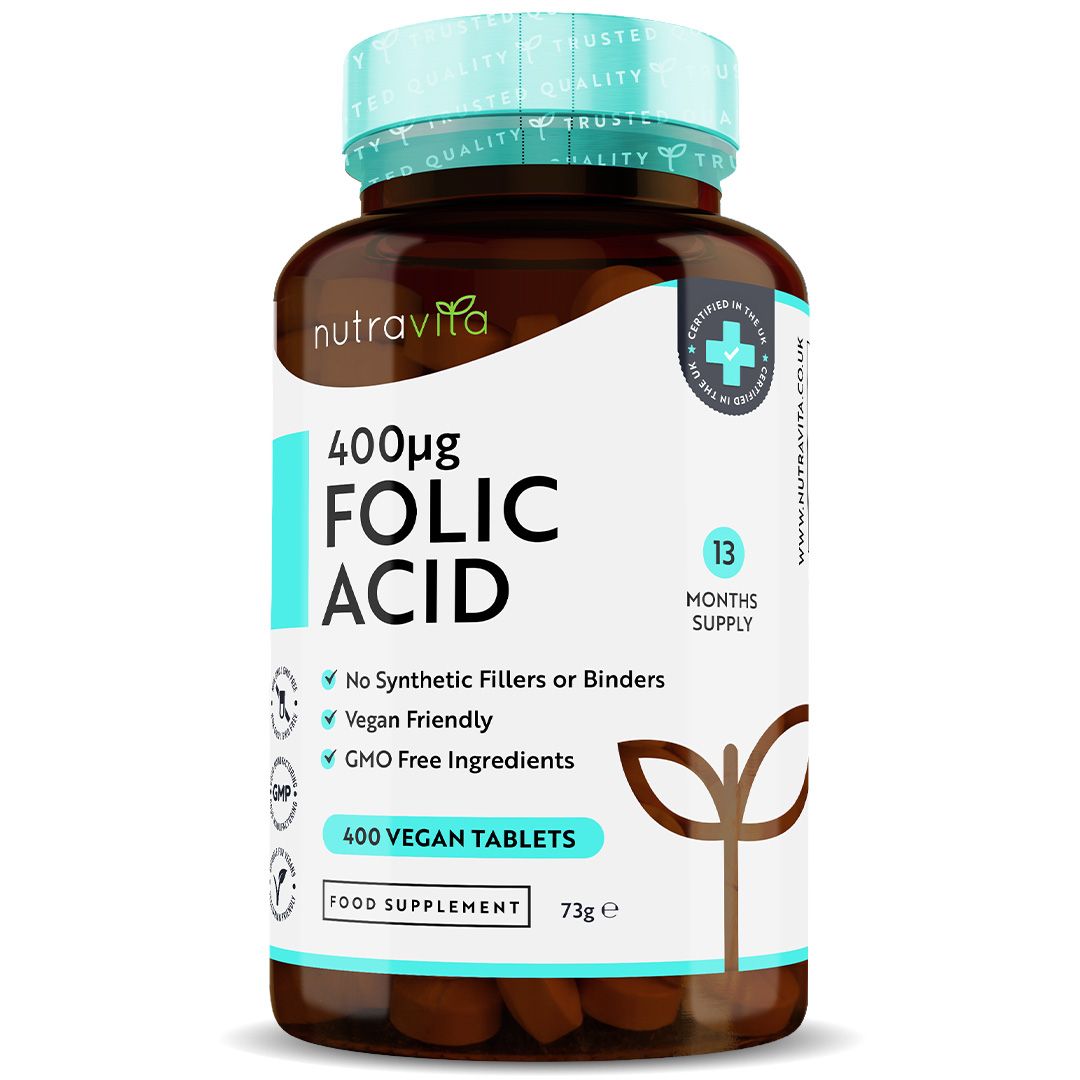 Folic Acid Tablets 400ug - 400 Vegan Tablets
Folic Acid is particularly important during pregnancy. Supplemental folic acid intake increases maternal folate status. This is important for the healthy development of the foetus, which is why the government recommend taking a Folic Acid supplement if you are pregnant. Furthermore, folate contributes to maternal tissue growth during pregnancy. (All claims are substantiated by EFSA.)

Folic acid is a form of folate, which is a natural occurring B vitamin (Vitamin B9). Our high strength supplement provides you with 400ug of Folic Acid per daily serving (1 tablet). Each bottle contains 400 vegan tablets for a 13 month supply of Folic Acid. Our tablets contain no synthetic fillers or binders, and only using high quality ingredients.

Folic Acid Tablets 400ug - 400 Vegan Tablets