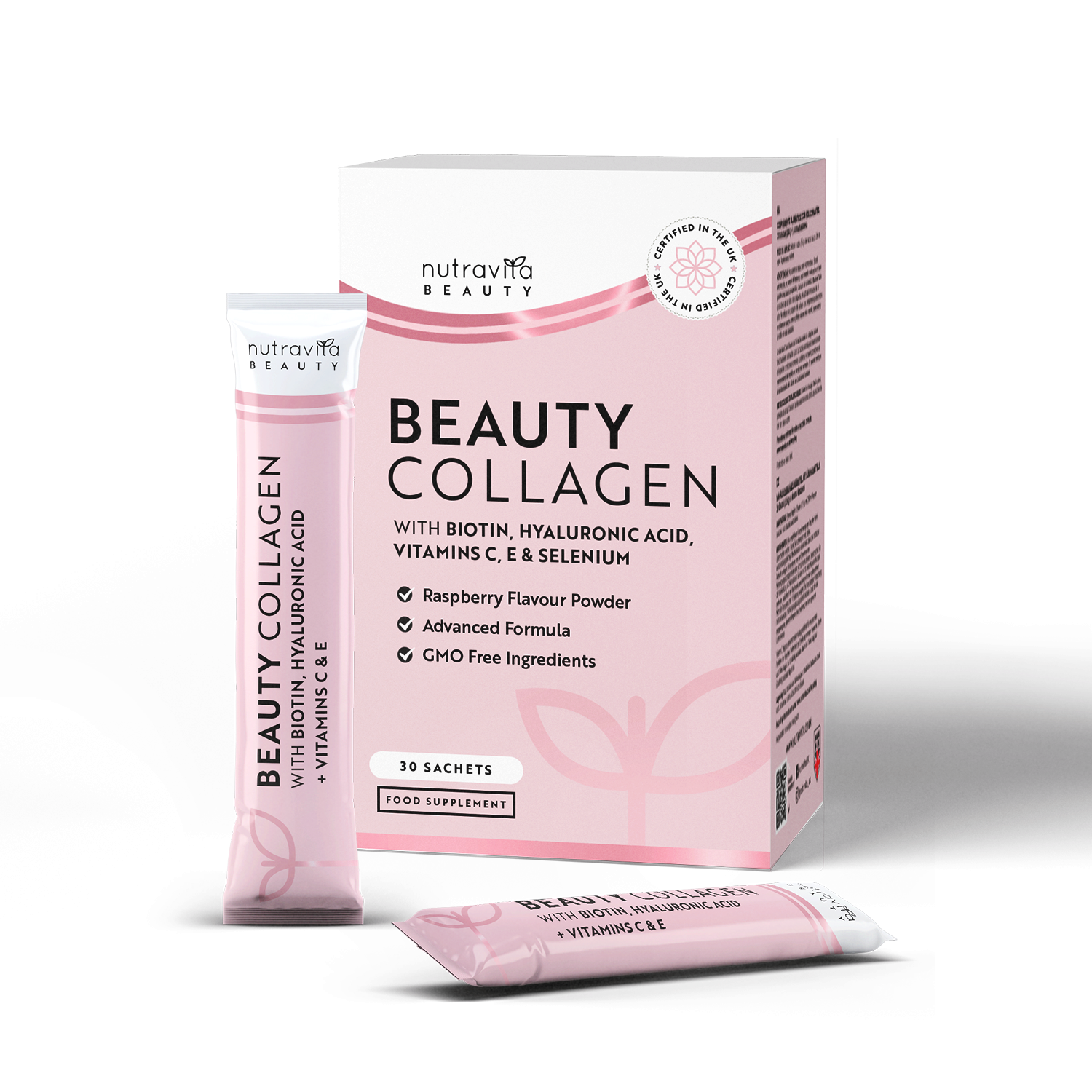 Collagen Sachets - Enhanced with Biotin, Hyaluronic Acid, Vitamin C & E - 30 Raspberry Flavoured Sachets
Premium Collagen Supplement
Nutravita's Beauty Collagen sachets provide a high dosage of hydrolysed Collagen peptides in a convenient sachet. Each sugar free 7.6g sachet provides an amazing 6g of premium Collagen, along with other carefully selected potent ingredients to support skin, hair, and nails.
Our sachets are essential for the maintenance of normal hair, skin, and nails. Collagen is a very powerful ingredient; it gives your skin elasticity and adds hydration which can help reduce fine lines and wrinkles. Biotin and Selenium are added to contribute to the maintenance of normal hair and nails.
Collagen Sachets - Enhanced with Biotin, Hyaluronic Acid, Vitamin C & E - 30 Raspberry Flavoured Sachets