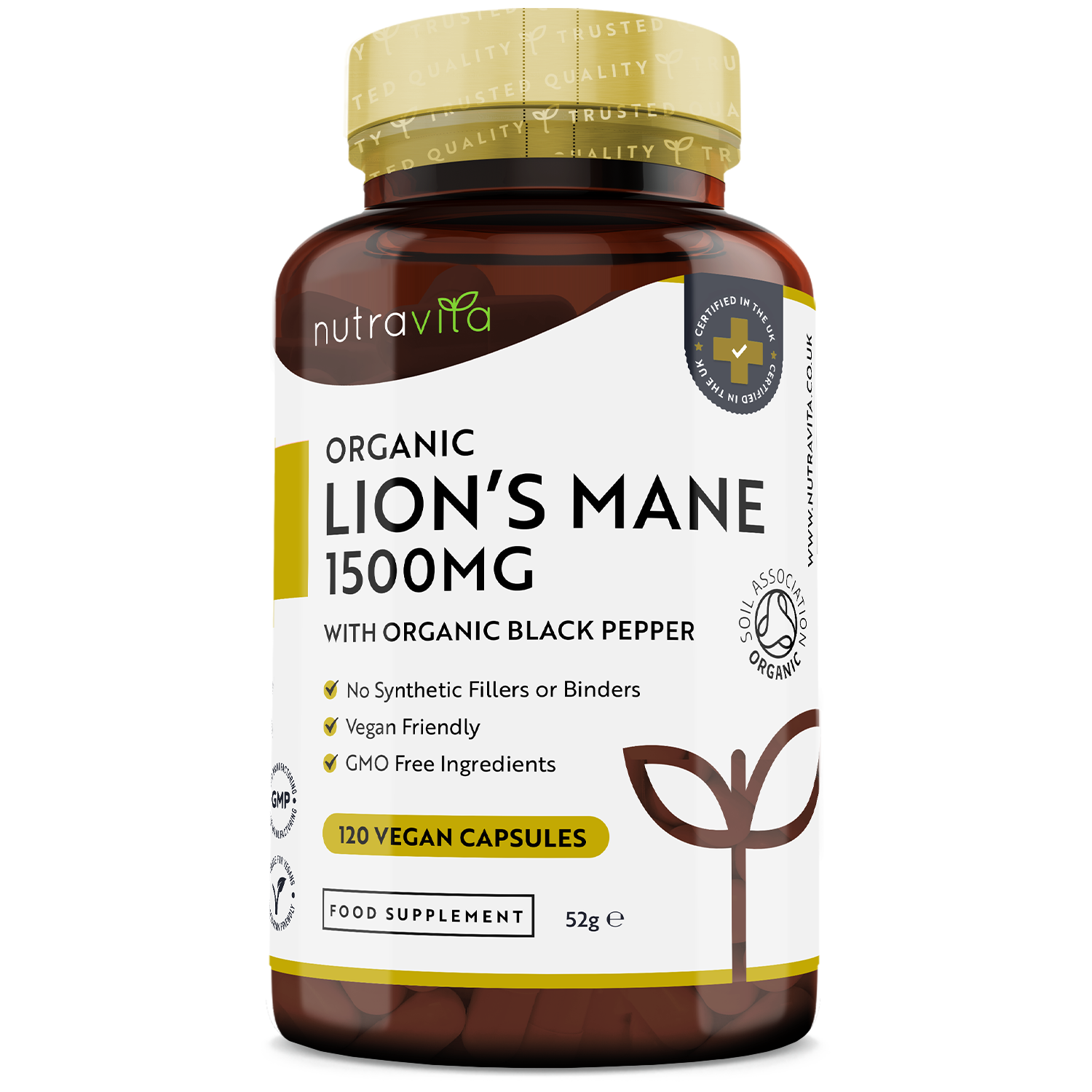 Organic Lions Mane 120 Vegan Capsules
Get a free Vitamin B Complex essentials pouch when you order Lions Mane today. Add Lions Mane to your cart and select your free product. 

Our Organic Lions Mane Mushroom Supplement provides you with 120 vegan capsules per bottle for a 4 month supply. Our capsules contain 1500mg equivalent of mushroom before extraction, meaning each high strength 12:1 capsule contains 125mg of Organic Lions Mane Extract, with an added 10mg dosage of Organic Black Pepper.
Our high strength supplement is designed in a capsule form to be easy to swallow, we suggest taking one capsule per day with a glass of water, a meal, healthy smoothie or shake. Our Lions Mane Supplement is vegan friendly, and contains no artificial colours or flavours. We only use the finest quality ingredients in our product and we do not add any additives, binders or fillers.
Organic Lions Mane 120 Vegan Capsules