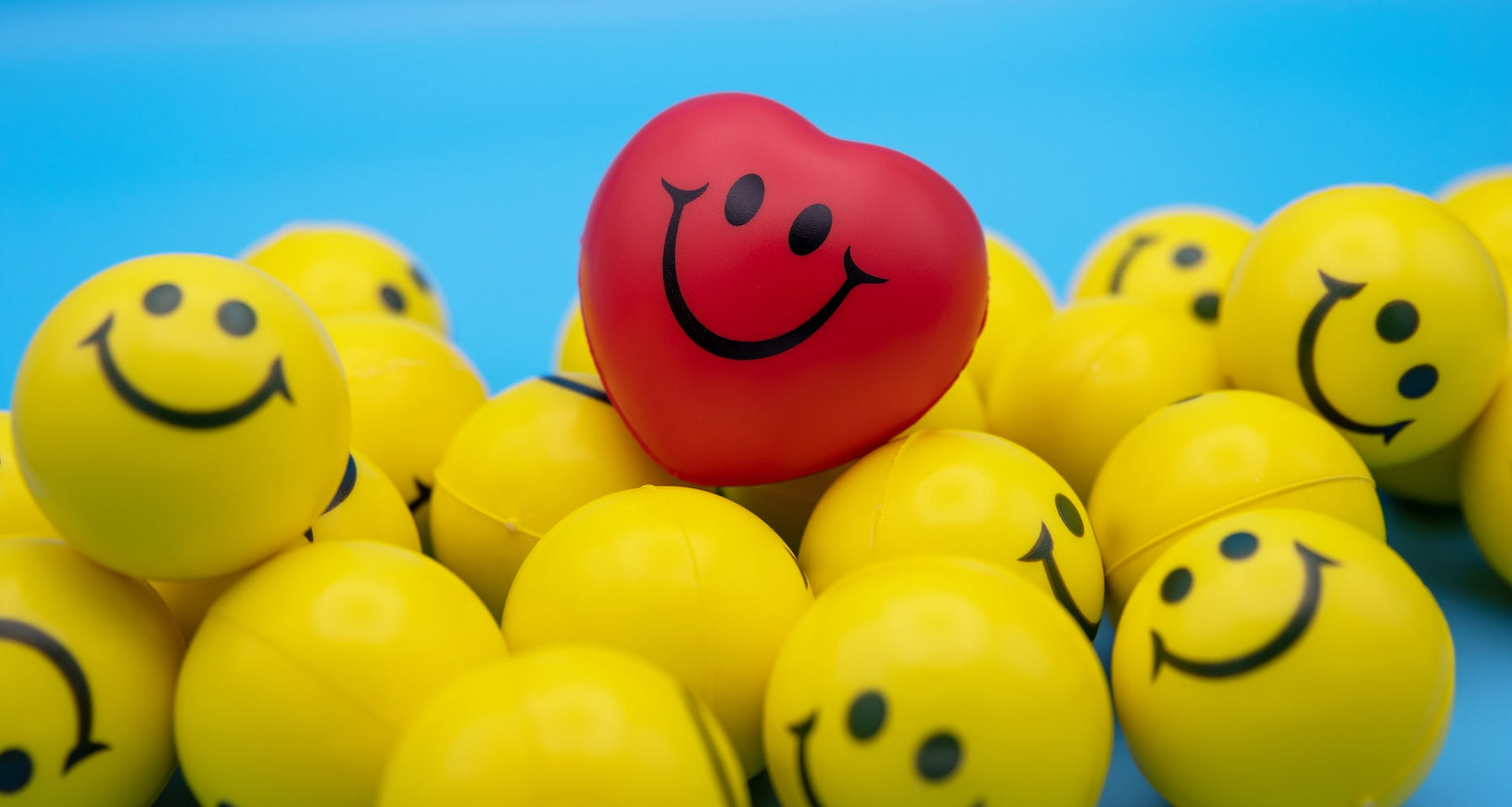 Your Health Concerns & How We Can Help
Here at Nutravita, our overall mission is to support people, helping them to live healthier and happier lives. To help you to do this, we provide supplements and vitamins to prevent and assist you with a wide range of different health concerns. Read on to find out what we can help you with, and the products we stock to keep you living healthier and happier. 
Brain
Nutravita supplements not only help your physical brain health but your mental health too. The correct diet and nutrition can help your mental health by expanding memory, enhancing motivation, increasing creativity, and alertness, and making general cognitive function better than ever before.
Here are some products we would recommend to help with brain-related problems. 
Vegan DHA 440mg - these vegan vitamin softgels are designed to help with the maintenance of normal brain function and vision. These fast-absorbing vitamins will be doing you the world of good in no time - even better, these vitamins are on offer in our Black Friday sale for £8.99.
Organic Japanese Matcha Green Tea Extract - Matcha green tea boosts brain function and is helpful for improving attention, reaction time and memory, especially in older people. The Matcha Green Tea Extract Capsules are available in our Black Friday sale at £11.99.
Bones 
Our bones and cartilage weaken over time, but bones can remain healthy if they are provided with the right amount of vitamins, like Calcium & Vitamin D. Many people also experience joint pain in their lives, due to injuries from sports or other activities. 
From tablets to softgels, we stock a wide range of products to help you strengthen your bones and support your joints, here are some we'd recommend:
Multivitamins - 26 Essential Ingredients 365 Vegan Tablets - Some of the benefits of multivitamins and minerals are maintenance of bones and teeth, support with the immune system, reduce tiredness and fatigue as well as help to maintain hair and skin. Available in our Black Friday sale for just £15.75.
Hyaluronic Acid 600mg - formulated using premium quality ingredients, our capsules are free from artificial colours, flavours and sweeteners. Hyaluronic Acid is great for those suffering from osteoarthritis, to prevent the joints to grind against each other causing pain. Only £14.99 in our Black Friday sale. 
Digestion
Digestion is a very common problem among us all, and something we can help with! Our supplements contain essential vitamins to help aid good digestive health. Whether you'd prefer tablets, softgels or powder, we can help you boost your digestive system within a few months. 
These are just a few of the products we'd recommend for your digestive system. 
Organic Lions Mane 120 Vegan Capsules - if you suffer with your digestive system and need some nutrients and support, our organic vegan capsules with black pepper will help improve your digestive system and boost your immune system, perfect for the darker and colder months. Only £17.99 in the Black Friday sale.
His & Hers Multivitamin Bundle - our his & hers multivitamin bundle offers the ultimate selection of vitamins and minerals improving energy, immune system, digestion, hair, nails and more! Only £28.79 in the Black Friday sale.
Check Out Our Expert Recommended Blog Posts Below For More Top Tips & Advice
Energy 
When your body lacks the nutrients it needs it can cause tiredness and fatigue, especially during the darker, colder months of the year when SAD (Seasonal Affective Disorder) can kick in. Our supplements can help support your energy with the required nutrient requirements for the day. 
If you are in need of vitamins to give your energy the boost it needs, these are just some we'd recommend. 
Apple Cider Vinegar Gummies - these gummies provide a perfect blend to support energy levels and reduce fatigue. Available for just £10.99 in the Black Friday Sale. 
Keto Complex Max 120 Vegetarian Capsules - our Keto Complex Max capsules have been formulated with energy-boosting nutrients such as Vitamin B6, Vitamin B12 and Magnesium. Even better, you can get 33% off these capsules in the Black Friday sale.
Hair
We all crave shiny, strong and healthy hair. Good hair days will become more frequent when we consider what nutrients we are taking. Lack of shine, split ends and breakages can all be helped with nutrients like Collagen, Biotin, Selenium, Copper & Zinc. These are some of our favourites:
Vitamin B Complex with Vitamin D3 - these vitamins are perfect for supporting the maintenance of normal hair, skin, and bones, absorption of calcium, and reduction of tiredness & fatigue. Get these vitamin tablets for just £9.99 in the sale. 
Sea Kelp 240 Vegan Tablets - Our 2000mg Sea Kelp tablets have been expertly formulated to help you live a happy and healthy lifestyle. Providing benefits for your hair, skin and overall health for just £10.99.
Heart
Taking the right vitamins and minerals is a crucial part of maintaining a healthy heart. Our hearts depend on a range of different ingredients to allow them to work properly, supporting circulation and regulating the production of blood cells. 
We stock a range of different supplements formulated with essential nutrients for cardiovascular health, here are some of our favourites. 
Cod Liver Oil 1000mg Cold-Pressed Fish Oil 365 Softgels - our cold-pressed cod liver oil capsules contain 1000mg Cod Liver Oil which helps maintain normal blood pressure and normal function of the heart. Available in the Black Friday sale for £15.99.
Vegan Omega 3 with 600mg DHA & 300mg EPA 60 Vegan Softgels - these vegan capsules are solvent-free and created from sustainable sources, contributing to the normal function of the heart. These softgels are in the Black Friday sale for just £15.99.
Immune System 
Vitamins and tablets are expertly created to give our bodies some extra help when maintaining a normal, healthy immune system. Fighting off cold's can be made easier with the help of vitamins, and with our range of tablets, softgels and drops you can start straight away. 
Vitamin D3 4000IU (100ug) Softgels - these vitamins provide the preferred form of Vitamin D3 - which is the more potent form of Vitamin D because it is the specific form made by the human body. Available for £10.99 in the Black Friday sale. 
Vitamin C Effervescent Tablets 1000mg - our easy to dissolve effervescent tablets contain 1000mg of Vitamin C from Ascorbic Acid. Each box contains 3 tubes with 20 tablets - available for £9.99 in the Black Friday sale.
Mood
Feel great with our natural supplements and vitamins to improve your daily mood, help with sleep and improve energy levels. Available as capsules or tablets, many are vegan-friendly and without synthetic fillers and binders. 
These are just a few of the favourites we'd recommend:
Vegan Essential Multivitamin - our unique vegan essential mix multivitamin & mineral supplement is specially designed to provide the essential vitamins and minerals that might be missing in a plant-based diet. These vegan capsules are available for £15.29 in our Black Friday sale.
Advanced Neuro Complex - each easy-to-swallow, vegan capsule contains 15 carefully selected key ingredients. These capsules contribute to normal psychological function along with Iodine, Zinc and Iron which contribute to normal function. You'll be glad to hear they're in the sale for £14.99.
Skin 
A healthy diet means healthy skin, and your diet should include a wide variety of different nutrients to promote skin health. Here at Nutravita, we can help you keep your skin healthy and glowing with some of our supplements. 
Astaxanthin 180 Softgels - Astaxanthin can be used topically and orally to promote healthy skin. Boosting the Astaxanthin in your body can smooth wrinkles, make age spots smaller and help to maintain skin moisture. Available in the Black Friday sale for just £12.99, these softgels could give your skin the boost it needs. 
Vegan Collagen Formation Complex 180 Capsules - collagen is the major component of connective tissues that make up several body parts, including tendons, ligaments, and skin. Available in the Black Friday sale for £14.99.
Eye Health
Your vision is very important and the correct nutrients can help strengthen your body's ability to keep your eyes healthy. Shop our range of core products with key ingredients to support the health of your eyes. These are some of our most popular products. 
Natural Eye Complex 90 Vegan Capsules with Bilberry, Lutein & Zeaxanthin - our natural eye complex vegan capsules are great for maintaining your eye health. These vitamins will assist in maintaining normal vision, contributing to normal metabolism, as well as contributing to normal red blood cell formation. Available at £17.09 in our Black Friday sale.
Omega 3 High Strength 1400mg 90 Softgels - Omega is a great nutrient to have in your body, continuing the maintenance of normal blood pressure, brain function, vision and heart function. With these soft-gel vitamins, we offer a convenient way to get these beneficial nutrients in your body.  £20.99 or available with saving if you subscribe.