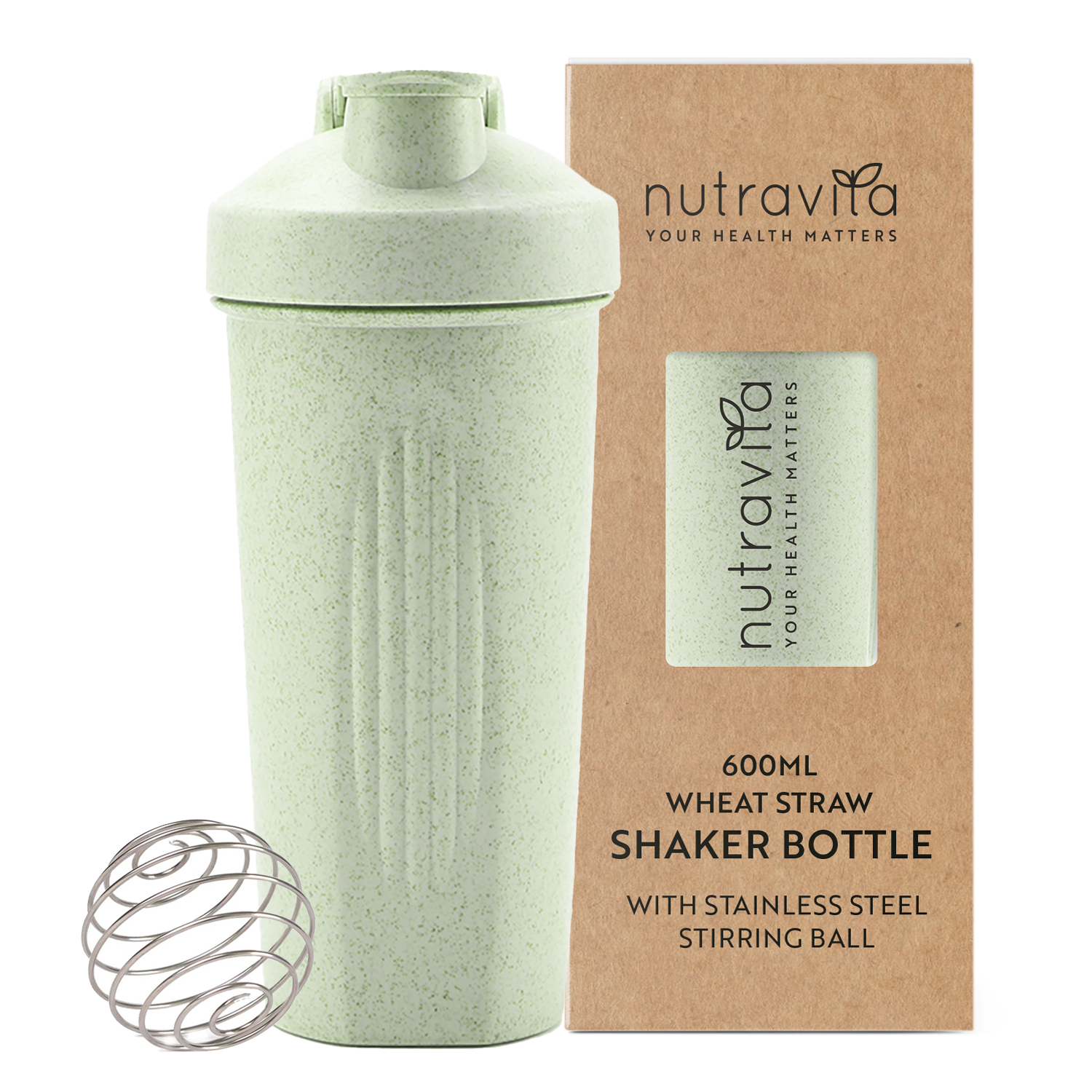 Wheat Straw Shaker Bottle 600ml - Ideal for Protein Shakes and Powder Supplements Biodegradable 50% Eco-Friendly Wheat Straw Plastic
Our Shaker Bottle is made using 50% eco-friendly wheat straw plastic, which is better for the environment. The bottle has a flip top for easy consumption, and the tight fitting screw lid ensures no leakages. The carry-hook means you are able to easily carry your bottle around with you, or attach to a bag.

Our bottle comes with a stainless steel stirring ball to ensure your shakes are well mixed and as smooth as possible. Each bottle has a 600ml capacity, making it the perfect size for mixing protein shakes. The bottles are not intended for hot liquids.

The Nutravita shaker bottle is ideal for mixing smooth protein shakes as well as other powder supplements, and has a tight fitting screw lid and secure flip top for easy drinking.
Wheat Straw Shaker Bottle 600ml - Ideal for Protein Shakes and Powder Supplements Biodegradable 50% Eco-Friendly Wheat Straw Plastic