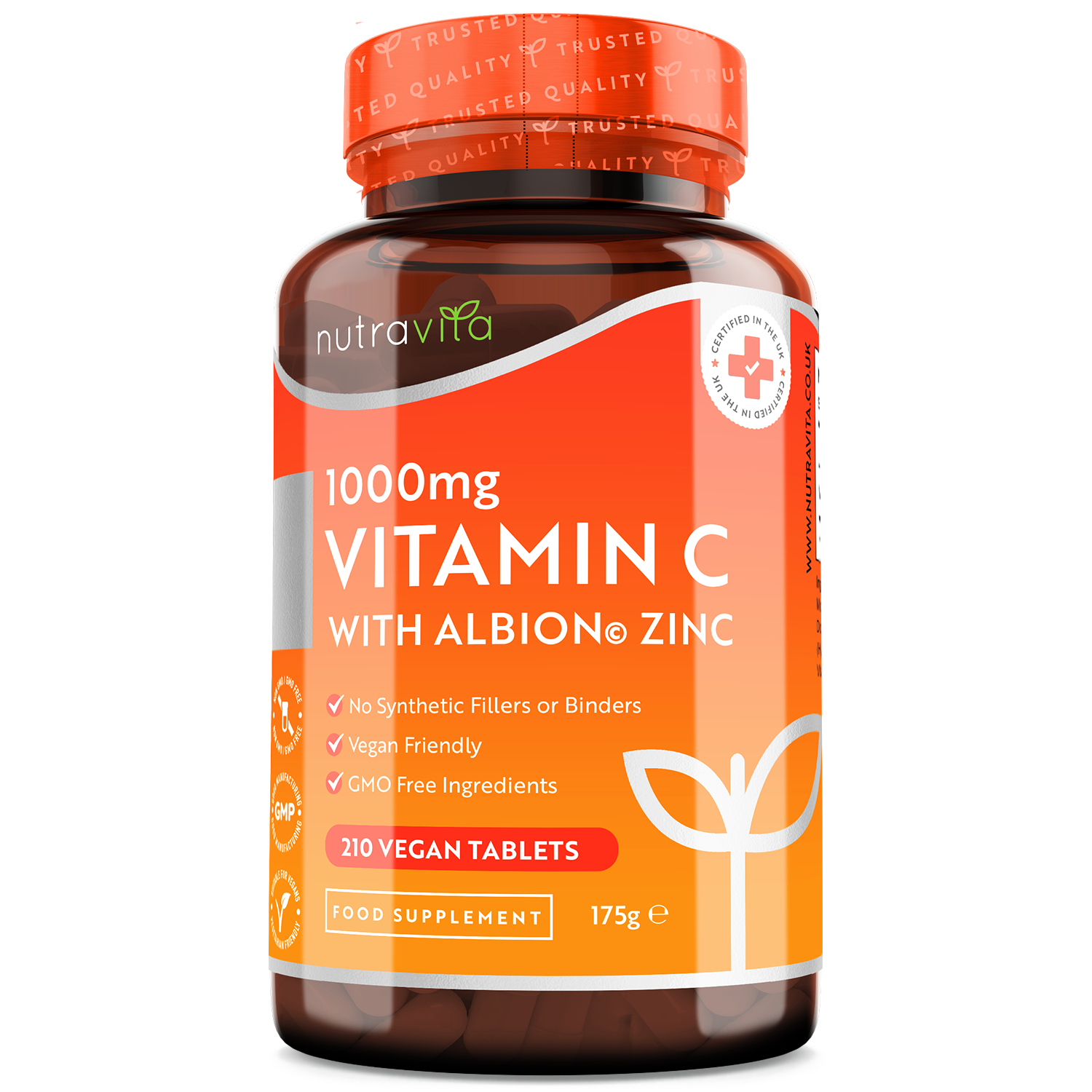 Vitamin C and Zinc Tablets - Vitamin C 1000mg with Albion® Zinc 15mg
Our Vitamin C & Zinc contains a high concentration of 1000mg of vitamin C per tablet, along with 15mg of zinc, which is 100% of the recommended daily intake. The zinc we use is a form of Albion's high quality "fully reacted" amino acid chelated zinc, which allows for better absorption of the zinc in the body compared to other forms of zinc on the market.
Vitamin C and zinc are two essential nutrients that play an important role in maintaining the immune system. Vitamin C and zinc have been scientifically proven to help maintain a normal immune system and protect cells from oxidative stress (all claims are supported by EFSA, the European Food Safety Authority).
Vitamin C and Zinc Tablets - Vitamin C 1000mg with Albion® Zinc 15mg