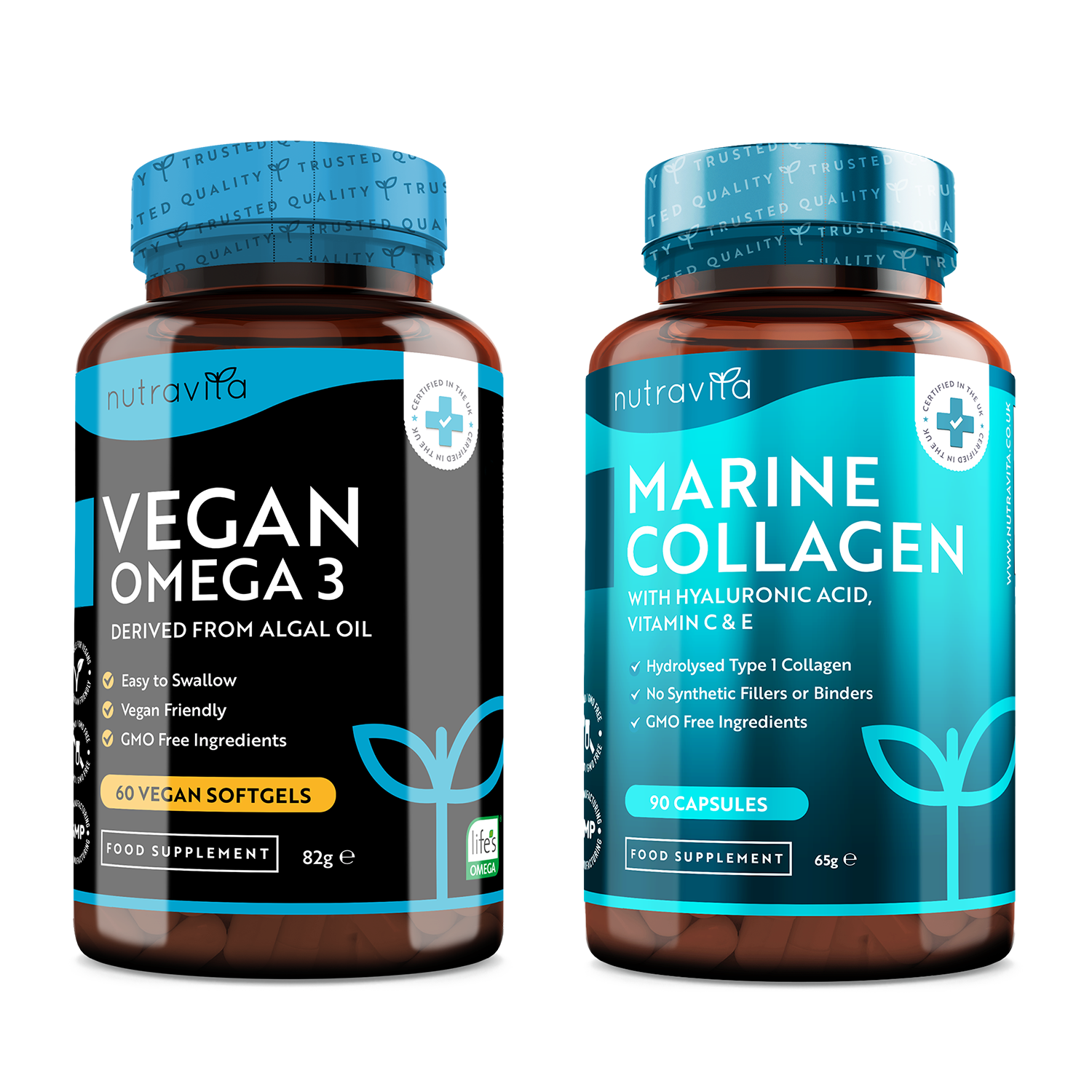 Our Skin Care Bundle includes two supplements that are great for keeping your skin healthy.
Marine Collagen
contains protein which helps to provide your skin with structure and keeps skin elastic and hydrated. We have also included our
Omega 3
supplement which contains DHA and contributes to a healthy skin membrane.