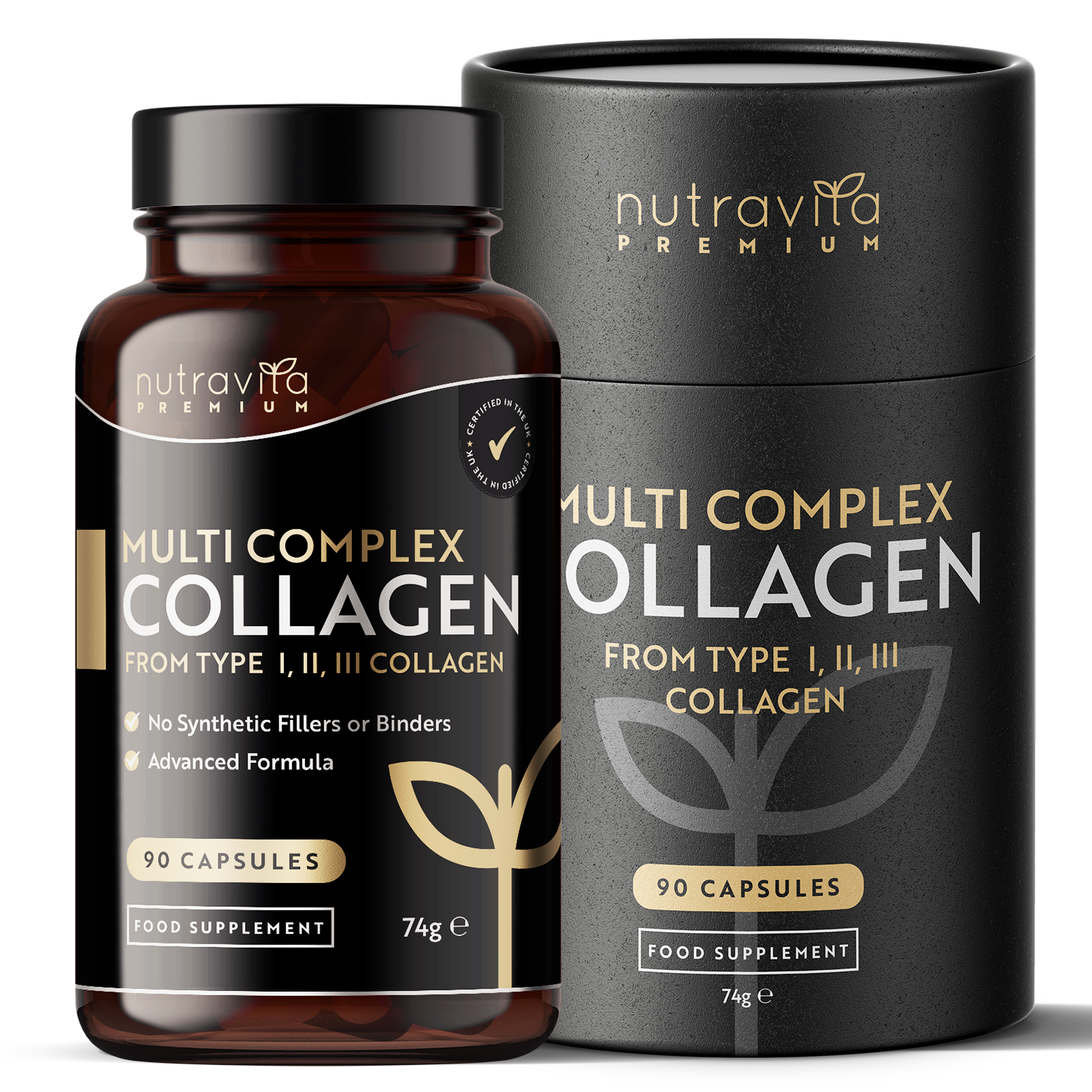 Premium Multi Collagen Protein Capsules 90 Capsules
Why Nutravita's Premium Multi Complex Collagen?
Our Multi Complex Collagen formulation contains 4 different collagen sources to support your skin. This formulation also supports joint health and helps to support the health of connective tissue in the body. Collagen is the major component of connective tissues and is needed in the body to provide your skin with structure and keep skin elastic and hydrated.

Benefits of our Multi Complex Collagen blend
Our Multi Collagen Complex gives you high quality support with 3 types of collagen from 4 food-based sources, ensuring you receive the best possible collagen combination. Each serving provides 800mg Bovine Collagen, which is Type 1 & 2 Collagen, 200mg Type 1 Marine Collagen, 90mg Type 2 Chicken Collagen and 10mg Type 1 Eggshell Membrane Collagen. Added ingredients to support skin and joint health, and Black Pepper to help with better absorption.
Premium Multi Collagen Protein Capsules 90 Capsules