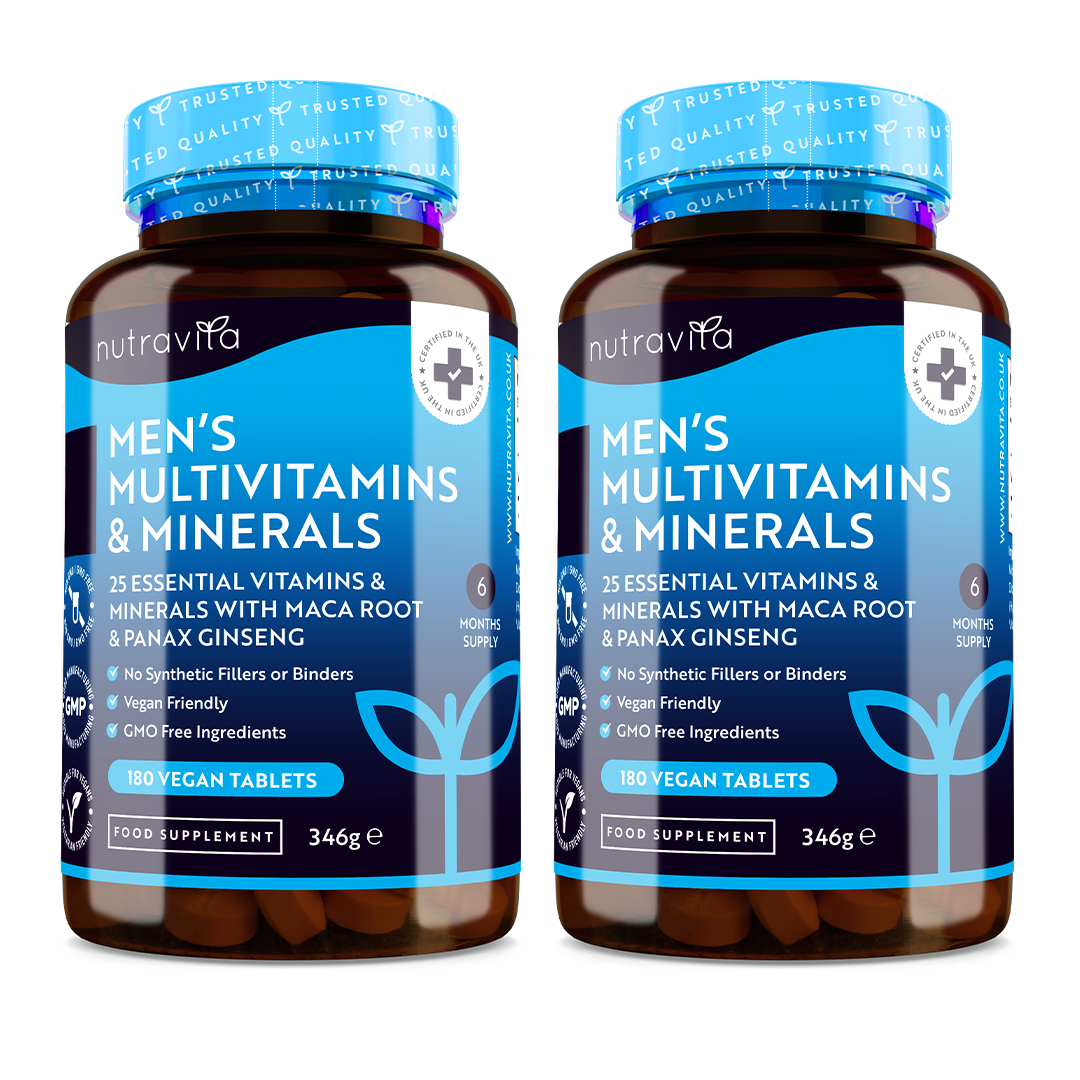 His & His Multivitamin Bundle
Our His and His bundle offers the ultimate selection of vitamins and minerals made specifically with the needs of men in mind.
Our Multivitamin Tablets for Men contain 25 Active Vitamins & Minerals, with added Maca Root and Panax Ginseng. These ingredients have been carefully selected to specially support men on a daily basis. We recommend taking one tablet per day, meaning our supplement comes with a 6 month supply of 180 vegan friendly tablets.
His & His Multivitamin Bundle